Bild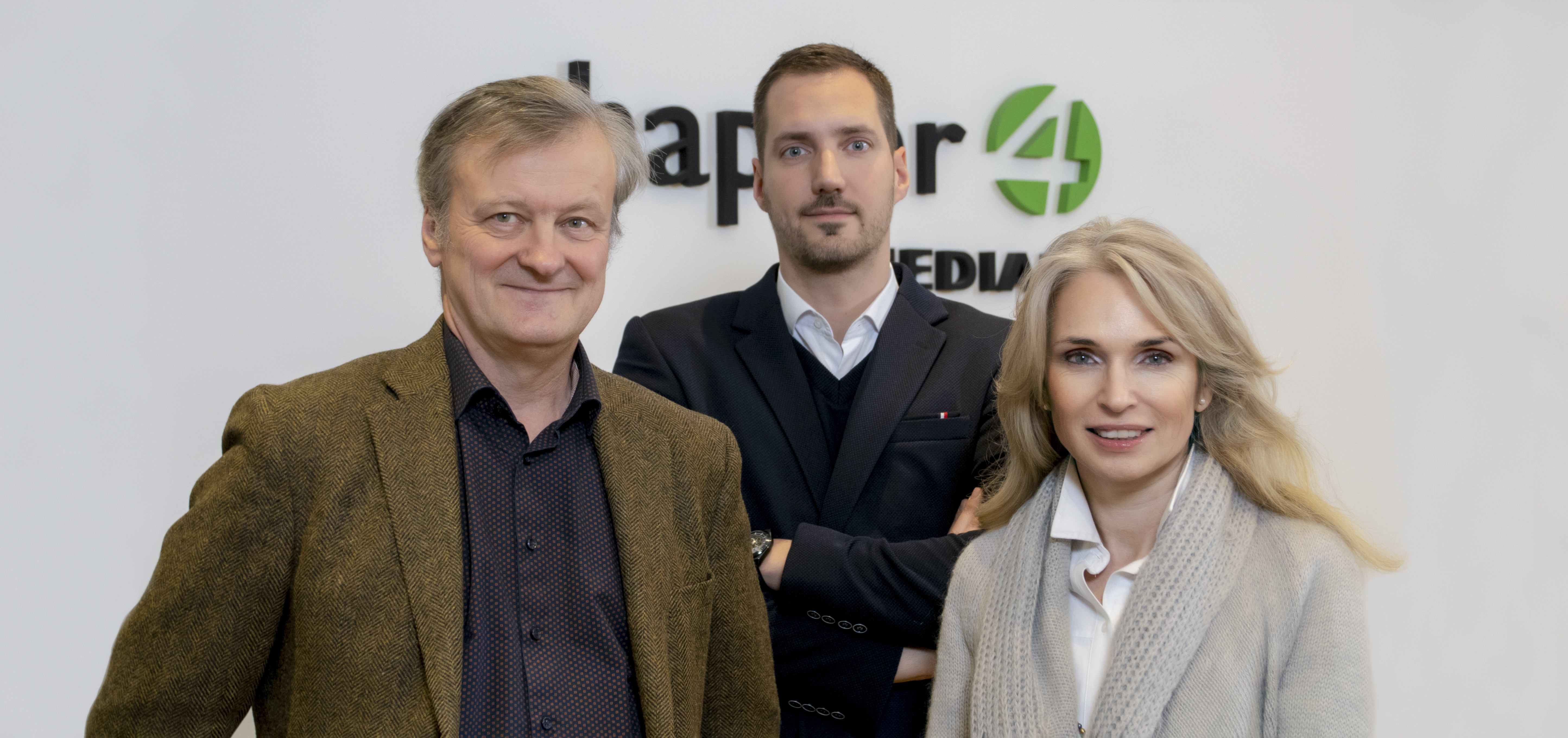 The established communications agency extends its board with a new member Sigrid Prager-Kuhn
For 12 years, Chapter 4 has been active in Austria, Central and Southeastern Europe with a network of 10 agencies and numerous partners. With over 80 employees, Chapter 4 is the most successful agency network in CEE/SEE, with headquarters based in Vienna. Their service portfolio includes strategic communication consulting and all areas of corporate and brand communication including employer positioning, crisis communication, social media support and PR. With its focus on digital storytelling, the company has its own video and photo studio. In addition, Chapter 4 develops and implements communication strategies in the field of sustainability and offers public affairs consulting.
Chapter 4 was founded in 2010 by Severin Heinisch and Boris Beker. Since then, an agile and competent team of international consultants has been advising companies and organizations from a wide range of industries. Some of their clients in Austria include REWE International, STRABAG, Soravia, IMMOFINANZ, Borealis, Bio Austria, Ludwig Reiter, Upfield, VIECC Vienna Comic Con, Hewlett Packard Enterprise, Tricentis and MediaMarkt Austria. Last year, Chapter 4 won international technological leaders msg Plaut and AT&S as their clients. Since the beginning of 2023, the Schrenk company has also been on the client list with the launch of the innovative prefabricated house ZiKK 2.0.
Today, Chapter 4 is meeting the steadily growing demand for their services by expanding the management team. Sigrid Prager-Kuhn is now active as a managing partner in Austria together with the founders. The experienced communications expert and management consultant started her career over 20 years ago and was responsible for communications and sustainability agendas as well as public affairs at international organizations. Among others, she successfully developed and shaped these areas at debra-austria, the aid organization for the "butterfly children", Broadvision, MediaMarktSaturn or Upfield D-A-CH.
"Adaptability, professional competence, strategic thinking and structured work paired with empathetic attitude and healthy curiosity are essential communication and management consulting!", says Sigrid Prager-Kuhn. She further affirms: "This is what I rely on in my professional activities and I am happy to apply my abilities and expertise in order to support further advancement of Chapter 4!"
"With Sigrid Prager-Kuhn, we are welcoming a competent communications and business consultant with extensive experience in various industries to our leadership team in order to continue on our course to success with full strength," says founder Severin Heinisch.
Boris Beker, Managing Partner of Chapter 4 Group, adds: "Chapter 4 has been internationally renowned in the industry for our versatile and creative team, as well as our innovative evidence-based approach to communications. To stay ahead of this fast-paced industry, we have also successfully implemented digital aspects of marketing including AI concepts and dynamic storytelling in video format. With the new management team in Austria, we are eager to continue shaping our clients' stories and provide them with expert advice tailored to their needs."