Bild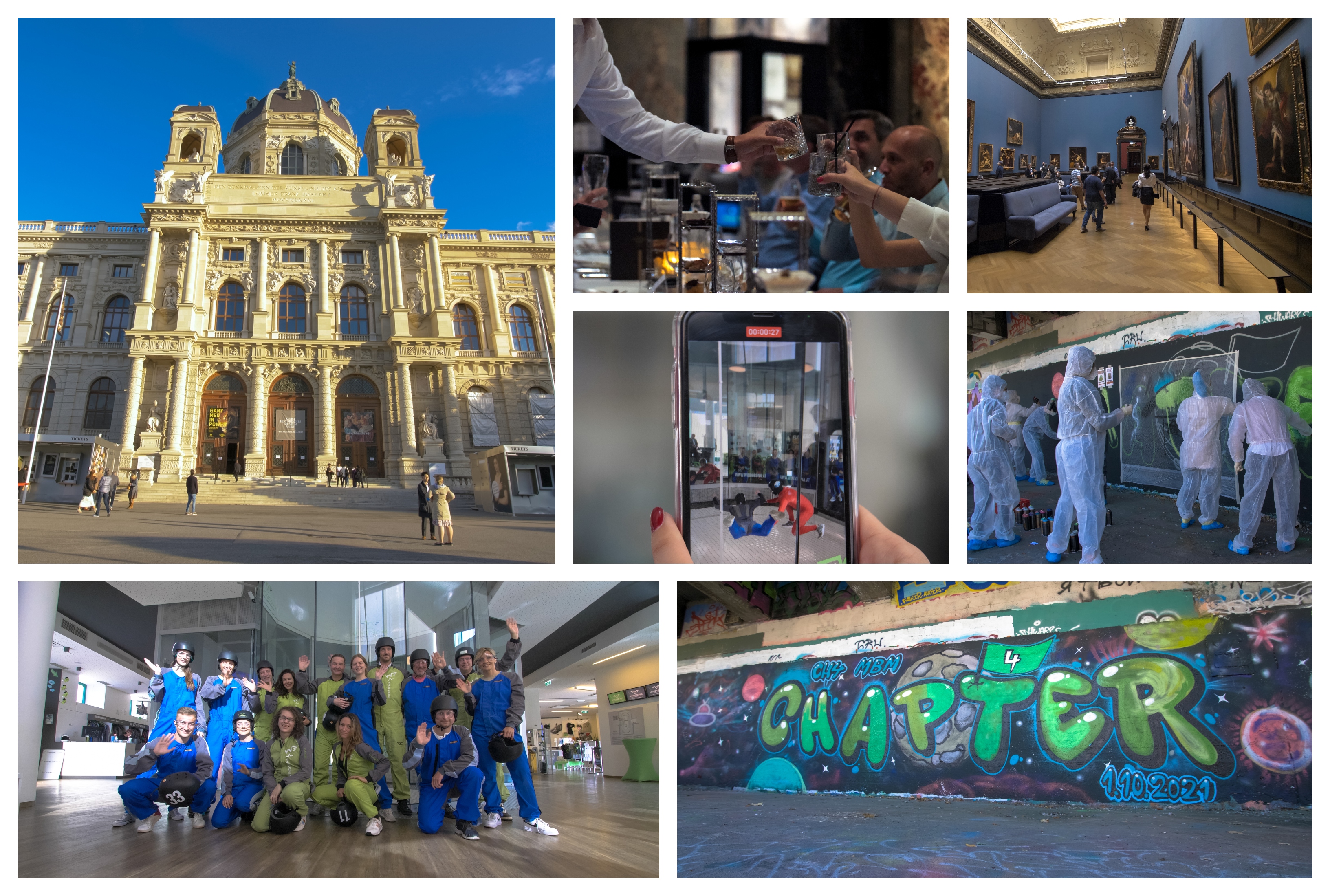 After two challenging years of travel bans and economic drawbacks caused by the Covid-19 pandemic, the Chapter 4 Headquarters in Vienna finally hosted all its regional Managing Directors from a total of 11 countries on September 30 and October 1. On board with Austria were colleagues from Hungary, Bosnia and Herzegovina, Bulgaria, Croatia, Serbia, Kosovo, Northern Macedonia, Romania, Slovakia and Slovenia.
During their stay, the Chapter 4 Group members not only reflected on their regional and local achievements and business challenges, but also celebrated 10 years of "creating impact that matters" in CEE. After the sessions, dinner was served in the stunning Dome Hall of Austria's largest art museum, the Kunsthistorisches Museum.
The team also showed its creativity in the Graffiti Workshop, leaving its permanent mark in Vienna, and adrenaline lovers had a chance to be entertained by indoor skydiving, where they experienced top-class flights – doing the same thing we needed to do the last 2 years within the business: navigating rough winds.
Here are a few impressions of the 17th Management Board Meeting of Chapter 4.