OSCE: STOP the silence
The OSCE (Organization for Security and Co-operation in Europe) had published a survey about violence against women in CEE (in Albania, Bosnia and Herzegovina, Montenegro, North Macedonia, Serbia, Moldova, Kosovo and Ukraine), in 2019. This survey was undertaken with the goal of providing comparable data on different forms of violence women experienced in their childhood and throughout the course of their lives. Previously, it had already been promoted during 2019. However, the OSCE wanted to reach more impact and raise awareness about the topic during the "16 Days of Activism" (25th November – 10th December).
Chapter 4 suggested an integrated approach that would tackle one of the most important issues related to violence against women: silence. Due to the social and cultural environment in CEE, it is very common that women are not willing to speak up, while they accept violence as being "normal". An all inclusive campaign has been created: from messaging, to visuals development, up to execution through media relations, social media, influencer relationships etc.
Bild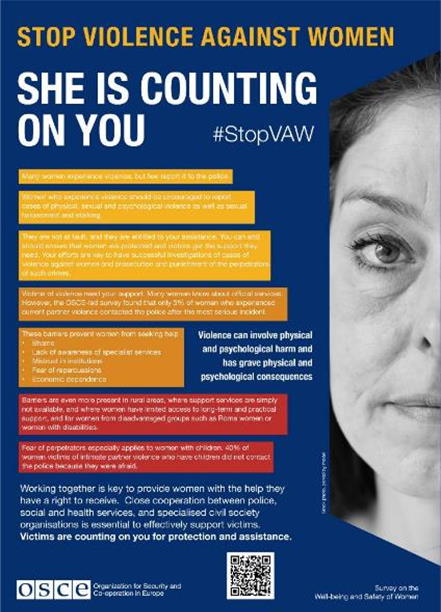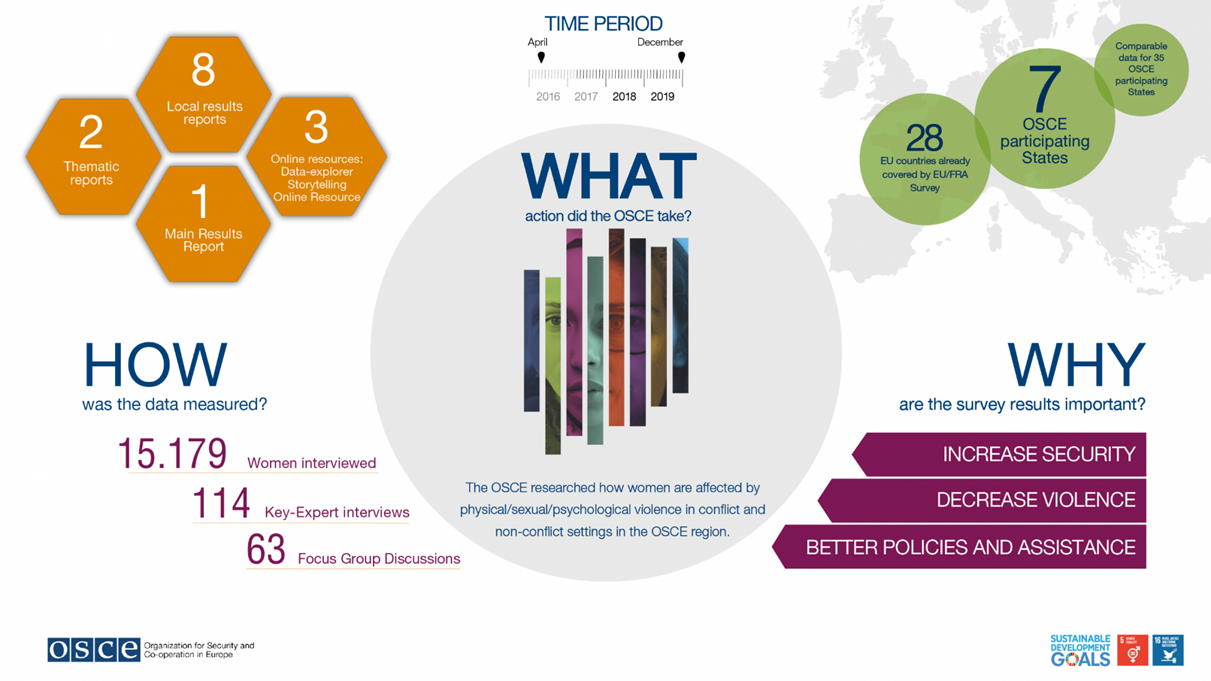 Campaign Overview
35,7 million reach (print, digital and influencer media reach)
Over 20.000 clicks on the campaign landing page within 3 weeks
5.000 police posters printed and distributed across police stations in the region
Launched a landing page for quick assistance and information about the campaign (www.stopwavnow.org)
Produced 2 Instagram masks, which gained over 90.000 reach organically within 2 weeks (no ad spend during the campaign)
Designed 5 different main visuals with adaptations in 9 different languages, with strong facts and quotes