VIECC Vienna Comic Con: Superhero Roadshow
Reed Exhibitions wanted to continuously grow one of its new events – the VIECC Vienna Comic Con, launched in 2015 for the first time. Thus, in 2016, Chapter 4 has been hired to support the VIECC Vienna Comic Con and promote the convention as best as possible.
Together with the client, Chapter 4 came up with the idea of an engaging roadshow, while focusing on a strong promotion and efficient media relations in Austria, and the neighboring Slovakia and Hungary.
The main idea: Superheroes are promoting the VIECC Vienna Comic Con and asking fans and the general public to join them in November 2016.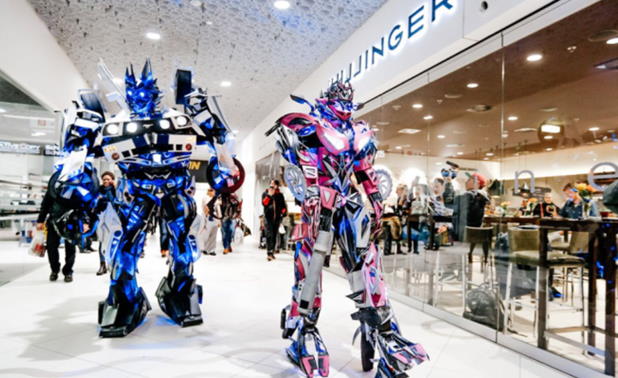 29%
more visitors
Campaign Overview
1st stop Vienna: Spiderman jumped from the roof and a Transformers Autobot had simply walked among the people in a shopping center. Media had been warned that a major photo opportunity would come up, so they were also on site (but did not have any details yet).
2nd stop Bratislava and Budapest: we had booked an exclusive location on top of Bratislava and Budapest, and invited cosplayers to join the event. Media have been invited to a photo opportunity. At the end, the logo of the VIECC Vienna Comic Con has been projected onto the woods in front of the Bratislava fortress (a very visible spot).
Finally, we had created a video from the footage of the roadshow and promoted the VIECC Vienna Comic Con with it
In 2016, 29% more tickets were sold vs. the previous year.
Media coverage has been extensive, with over 400 articles generated.