Bild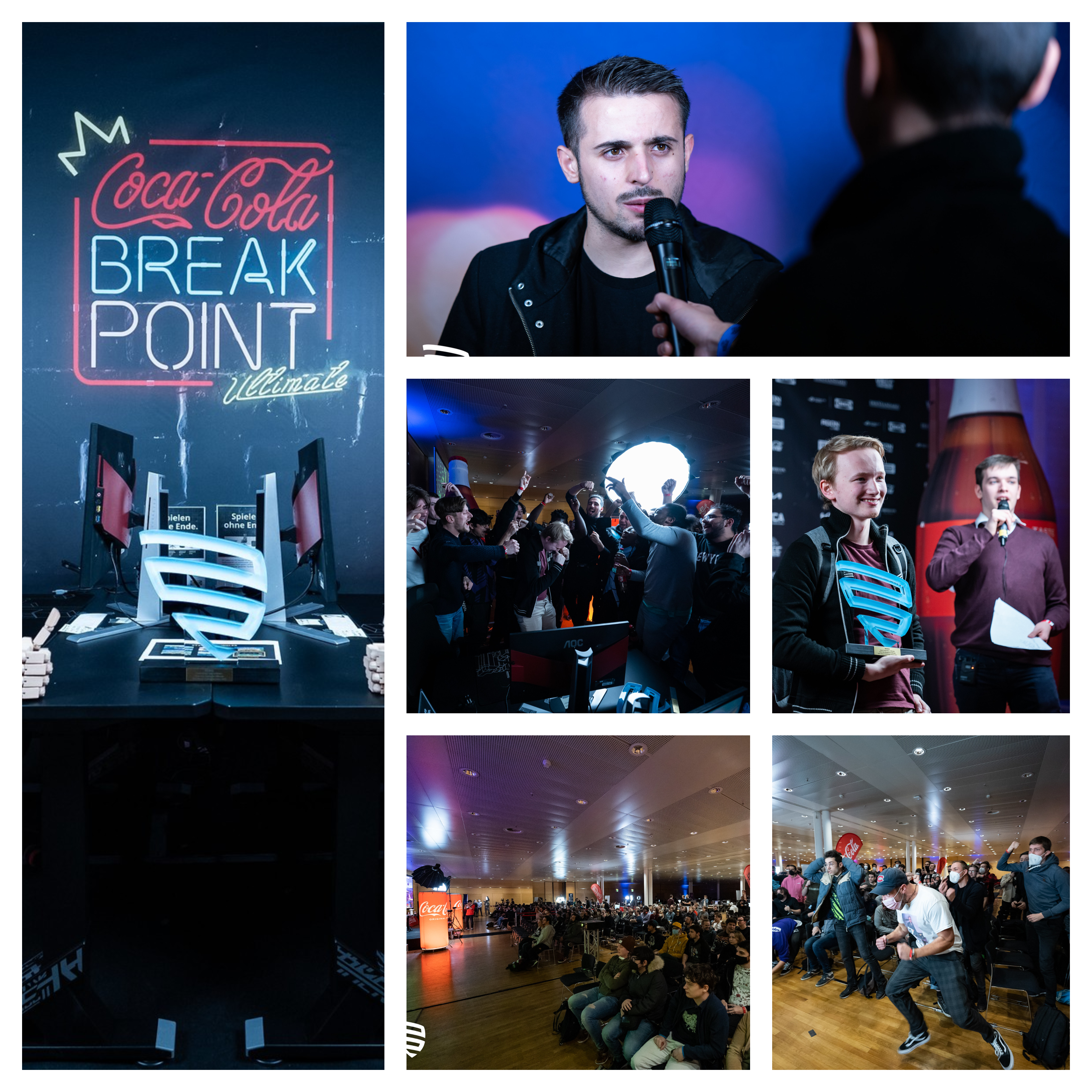 Almost 100,000 digital viewers, 32,000 euros in prize money and 1,420 participants - record figures for Austrian e-sports! A weekend of superlatives takes stock.
Neither the atmosphere nor the field of participants could have been better last weekend at the "VCA Vienna Challenger Arena" at Messe Wien. In strict compliance with the 2G+ rule, immunized and tested negative in the PCR test station specially set up on site, gamers from all over the world met each other. The highlight of the event was the grand final of the CCBPU Coca-Cola Breakpoint Ultimate 'The Major' with a whopping prize money of 16,000 euros. Among the approximately 550 participants were enthusiastic gamers from 21 nations, including the top players in Europe. Favorite and number 1 of Europe "Glutonny" only ended up on the 2nd place and had to give way to the outsider "Peli" from England. "The atmosphere was sensational and literally 'boiling over' - almost like in a stadium", VCA organizer Florian Schermann is pleased and adds: "An important milestone for the Austrian as well as European e-sports scene, which was set this weekend in the Messe Wien. "
A final rarely comes alone
One of the most famous console games celebrated a hot finale as well. At the CCeSC Coca-Cola eSoccer Cup, around 560 participants played for prize money of 4,000 euros. In an exciting final, Ajdin Riad was able to bring the victory to Austria, beating the German Thomas Ostermaier 4:2.
Also, at the VOS VCA Obsidian Series - a competitive Minecraft Tournament, which was endowed with 12,200 euros, "Sweatgod" and "muffinHACKS" were happy about their victory against the total of 310 participants.
After this more than successful event, we are already looking forward to the upcoming combination, VIECC and VCA 2022!