Bild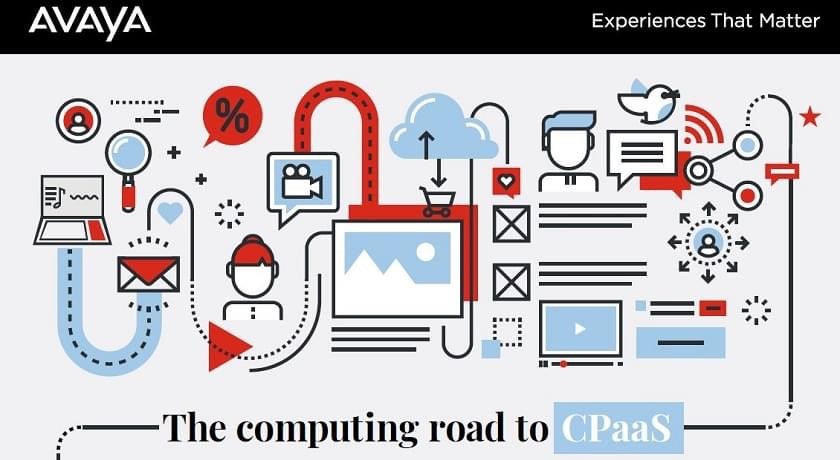 The pandemic forced us to speed up our habituation to work from home, but trying to implement a "business as usual" approach, with just remote-enabling employees with a bunch of apps is clearly not enough.
Over the past year, many organizations and companies have needed strong technical support and time to organize the work from home. Business as usual has been and remains the main mantra of managers and directors, despite the fact that both employees and customers, have faced numerous technological challenges.
According to the Life and Work Beyond 2020 study, commissioned by Avaya, those who said they were happier in 2020 than in 2019 cited just working from home as a key driver of that happiness. Almost half of the respondents (46%) stated that they prefer to work remotely, but with adequate tools.
For example, one of the biggest issues that organizations report is employees struggling with the fatigue of managing too many separate apps. They're constantly switching between their video conferencing, their messaging, emails and task management… All while figuring out new ways to do business. Clearly this isn't sustainable, particularly when work-from-anywhere is here to stay. When employees are equipped with the right tools, support and tutorials, they are more successful. Empowered employees become more than the usual employees - they become brand ambassadors.
Avaya believes that their solutions help companies and teams to face such challenges. Avaya has leveraged the powerful framework of Avaya OneCloud CPaaS to enhance and simplify Avaya Spaces. This means we can provide sophisticated workstream collaboration capabilities within a unified, integrated, all-in-one solution, with zero business disruption. And because it's built on CPaaS, it can help organizations to transform legacy communications into the new future of work.
"In light of the pandemic, the focus on unified communications has shifted from an area of increased interest to a necessity for business continuity. Companies want to keep employees working efficiently and productively from disparate locations, but work results and employee morale may suffer without a unified experience. In 2020, when work moved online, many organizations adopted a wide variety of communication and collaboration tools to keep things going in the short term. After months on end, employees increasingly perceive this variety as stressful and tiring, and companies need to adopt a new strategy that will feel effortless" stated Ozren Marić, Managing Director of Avaya ​​Southeast Europe.
Organizations today are looking at Total Experience strategies, which reimagine customer and employee journeys to the point that any experience across any touchpoint is effortless. These strategies are made up of lots of composable solutions, which address specific use cases and experiences.
So you'll look at Unified Communications as a Service (UCaaS), which delivers best-of-breed building blocks in the area of employee experience and work automation. And then you'll look at Contact Center as a Service (CCaaS), which enables the creation of unforgettable multiexperiences for customers.
"CPaaS is the force multiplier that can truly enable a Total Experience strategy across the enterprise. It enables organizations to rapidly innovate to address a wide range of use cases. It provides a layer that accelerates the pace of innovation on top of monolithic on-premises or cloud communications infrastructure. It connects them with the latest API-driven cloud-based capabilities, that they can then use to compose new experiences", added Ozren Marić, Managing Director of Avaya Southeast Europe.
Therefore, it is no wonder that experts say that by 2023, 90 percent of global companies will use CPaaS with API enabled as a strategic IT skill to increase their digital competitiveness, compared to 20% in 2020.
For example going back to Avaya Spaces, we can quickly spool up features like AI-powered background replacement and noise elimination. We can create virtual work environments, so it looks like workers are in an office while eliminating distractions like barking dogs.
And this is just the start. Going forward, AI will enable virtual cosmetics, fixing, for example, poor lighting or camera haze. Presentations will be enhanced with AI for more engaging meeting experiences.
 "CPaaS allows companies to build their business value around each of their employees. It gives them the flexibility and strength to provide the experiences that every employee wants, so that they remain satisfied and loyal. Smarter tools mean better experiences, and powerful automation connects the entire user experience and enables employees to succeed, to ensure the best possible results." Mr. Marić concluded.